OREOS M20
Battery driven electric minibus 4,5 T - 20 seats.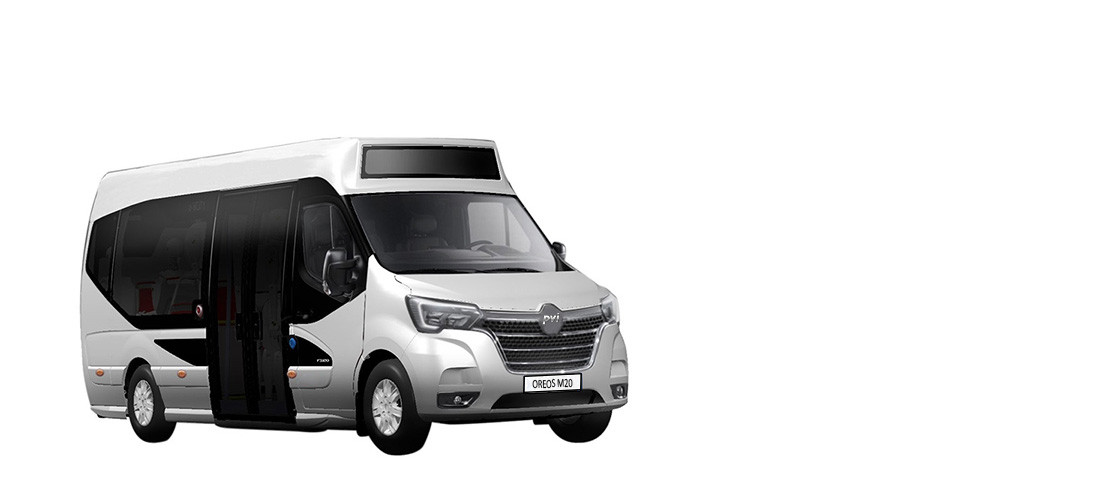 With a range that can reach of up to 150 km, the "OREOS M20" can carry up to 19 passengers (9 seated, 10 to 12 standing) with easy and safe access for people with reduced mobility (low, flat floor + PRM access ramp).

It is perfectly suited to the needs of companies, municipalities and local public services involved in urban passenger transport.

The OREOS M20 is equipped with a 52 kWh traction battery and an optional additional 20 kWh battery for air conditioning in summer.
Main features of the OREOS M20:

Flat floor
Range up to 150km
Accelerated electrical recharge
No CO2, NOX or CH4 emissions when driving
Low noise level
Regenerative braking

Electric air conditioning and heating for the driver
B100 or Bioethanol thermal heating
Electric passenger air conditioning (optional)
Connected vehicle
Based on Renault Master ZE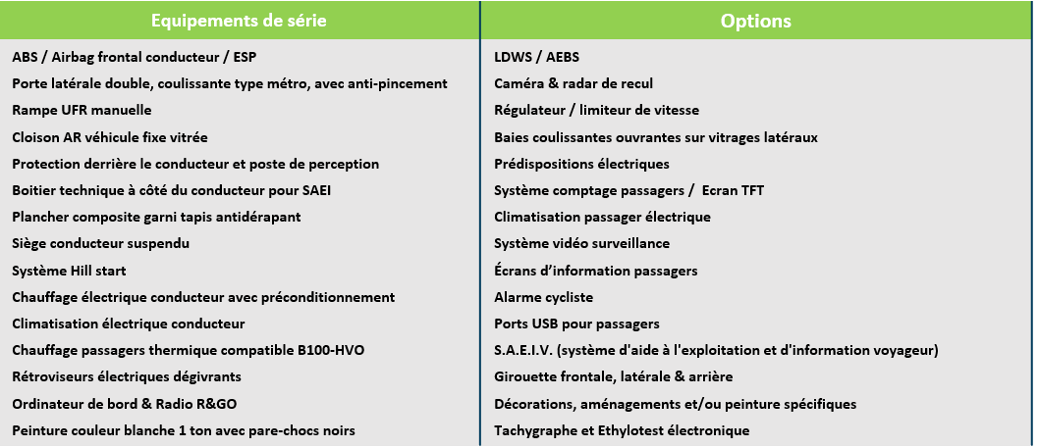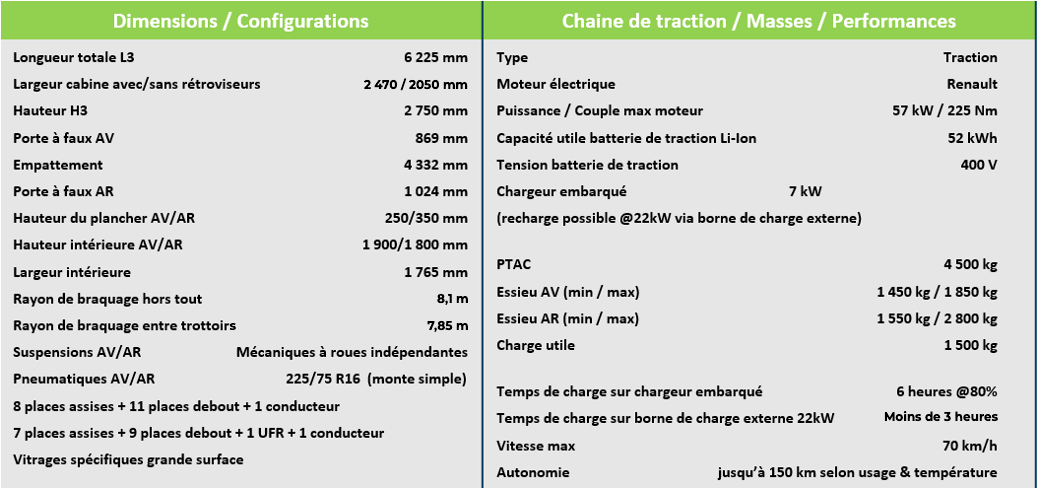 L'OREOS M20 is distributed throughout Europe via a network of distributors who also manage the maintenance of PVI buses through the Renault PRO+ network.