Our history
FOR OVER 30 YEARS, PVI HAS BEEN DEVELOPING INNOVATIVE POWERTRAINS AND
IMPLEMENTING THEM IN MASS- PRODUCTION VEHICLES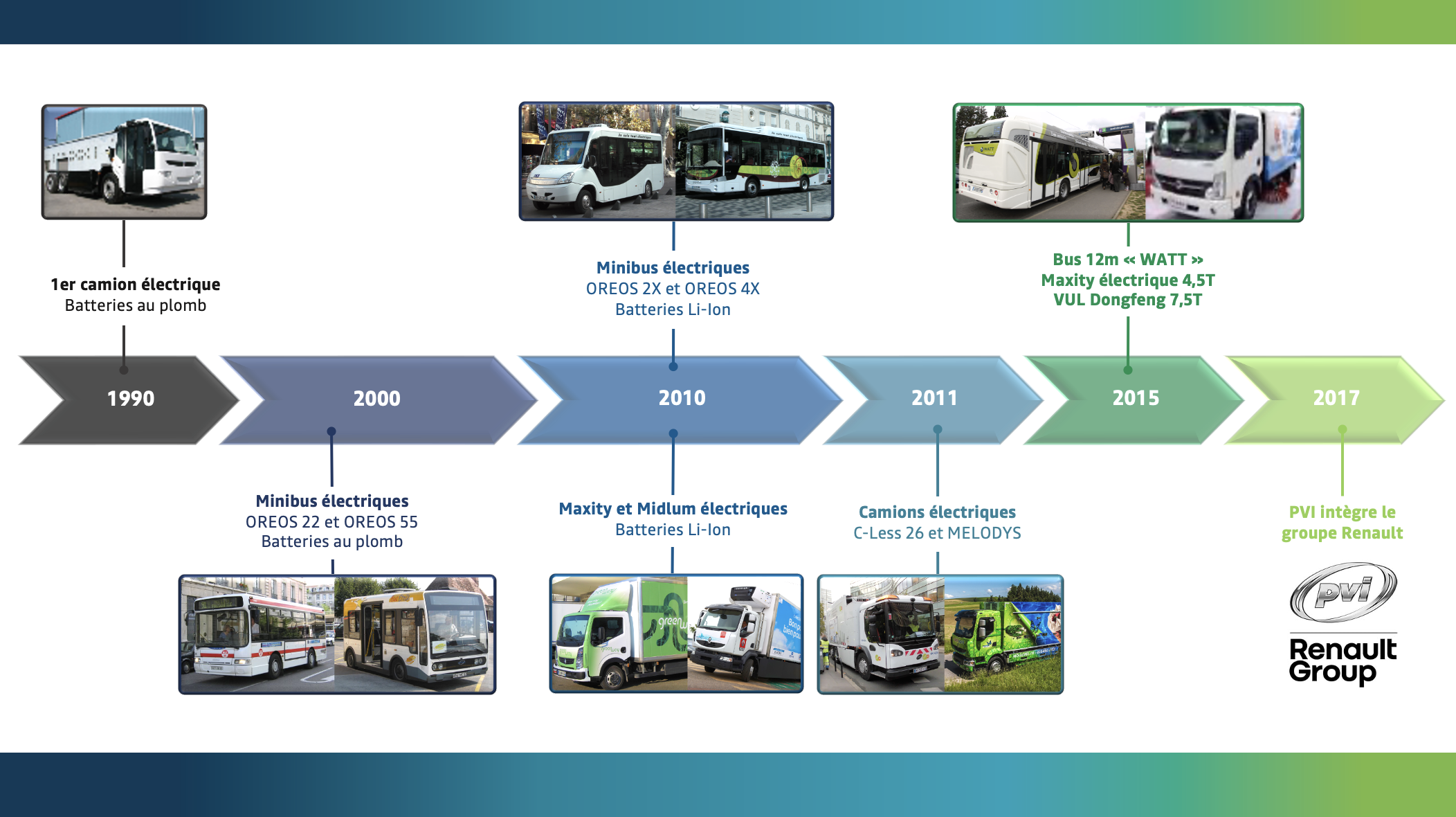 In 1990, PVI designed, developed and industrialised its first electric truck using lead batteries.

In 2000, PVI assembled its first electric buses with nickel-cadmium batteries. Several hundred vehicles (Puncher, OREOS 22, OREOS 55) have been produced and sold to French companies and local authorities.

In 2010, PVI developed new powertrains using the best current components, in particular Lithium-ion batteries on vehicles from 3.5t to 27t. In 2011, PVI is developing and marketing the "C-LESS" 27- tons electric forwarder dedicated mainly to household waste collection.

In 2015, PVI developed its third generation of electric or plug-in hybrid vehicles using the latest generation of Li-Ion batteries, electric motors, and super-capacitors (WATT project). The "Maxity" electric LCV was launched, along with the "WATT" 12m bus equipped with supercapacitors allowing recharging at each bus stop. At the same time, PVI installed its first fuel cell on a Maxity, thus building its first experience with hydrogen vehicles.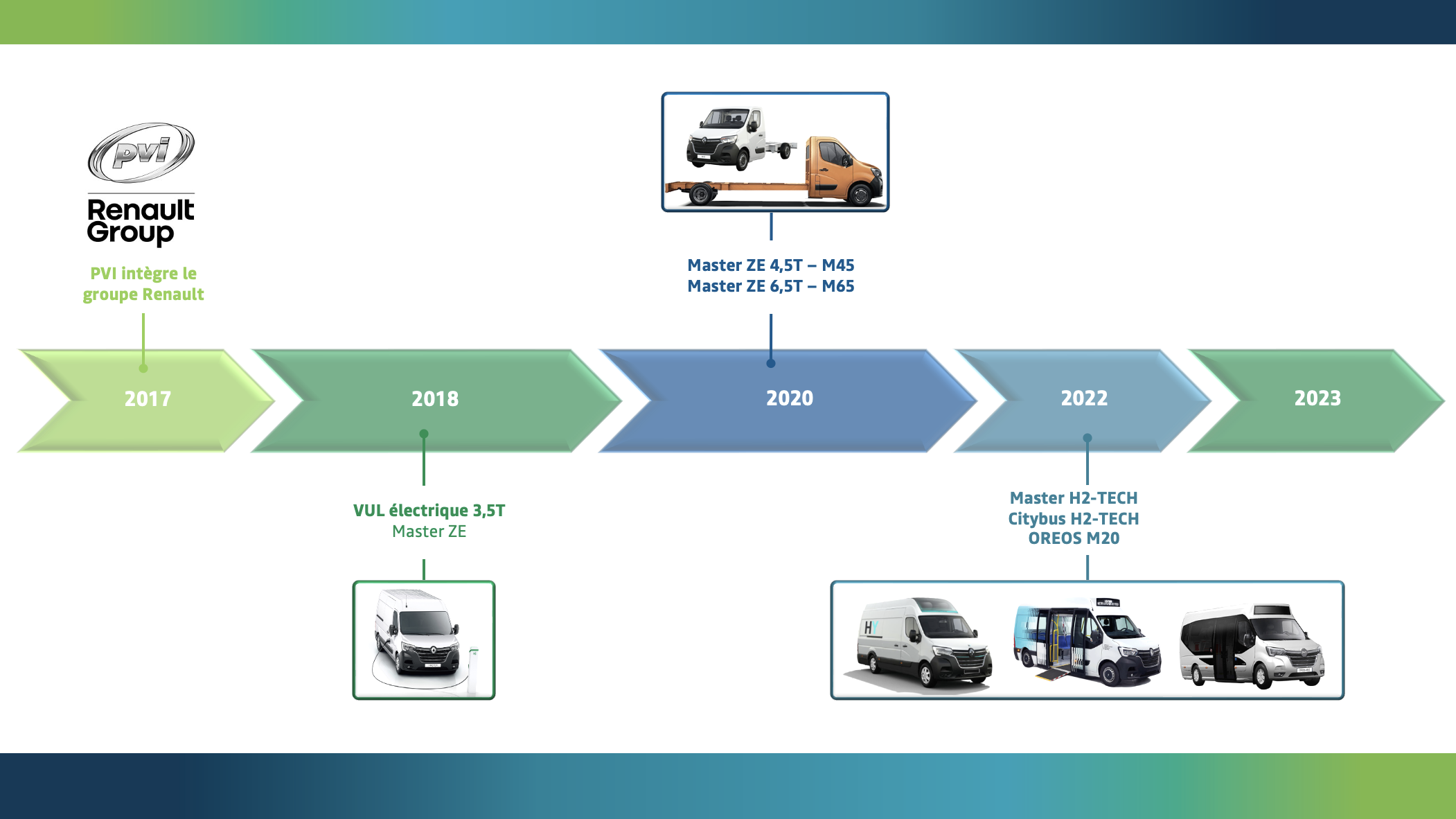 In 2017-2018, PVI developed and mass-produced the first 100% electric Master ZE.

In 2020, the Master ZE saw its design developed, and in 2022, a new, higher capacity battery enabled the Master E-TECH to significantly increase its sales.

In 2022, PVI developed and produced its first hydrogen-powered LCVs in the form of the "Master H2- TECH" van and the "Citybus H2-TECH" for urban passenger transport.