R&D resources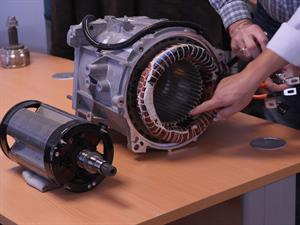 Our R&D teams are constantly progressing in the field of innovative powertrains.


These technologies must be reliable but also modular, so that they can be integrated into different chassis and on an international scale.
These same powertrains must also be able to communicate and control different types of energy storage (Lithium-ion batteries with or without thermal control (LFP, NMC), supercapacitors, hydrogen etc...).
A team of 30 engineers
The PVI R&D team is composed of:

a mechanical, electrical and electronic design office

a laboratory (experimentation of electrical systems and components, test bench for power electronics, simulators...)

a vehicle prototyping workshop
a validation and homologation section.