Chassis M65-ev
M65-ev 100% electric 6.5T chassis/cab marketed by PVI.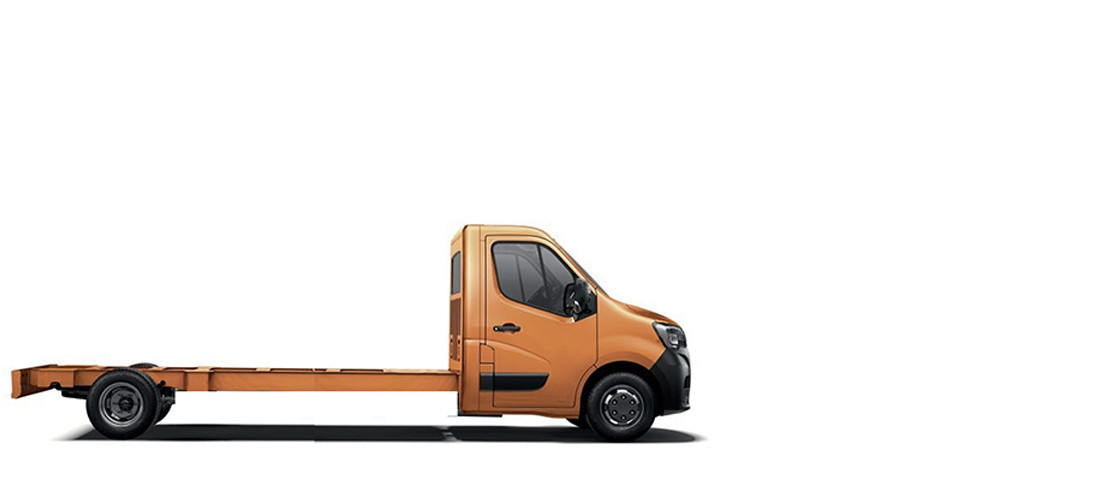 The "M65-ev" chassis-cab is 100% electric and can meet very high payload requirements, while being environmentally friendly.

The M65-ev is a non-certified product and can only be used on private sites, particularly airports.
It is limited to 25km/h and has a payload of 5,000kg excluding bodywork.


The M65-ev chassis cab is available with a customised wheelbase of 4.5 to 6m, H1 height, with a payload of 650kg on the front axle + 4,300kg on the rear axle. It is equipped with mechanical rear suspension.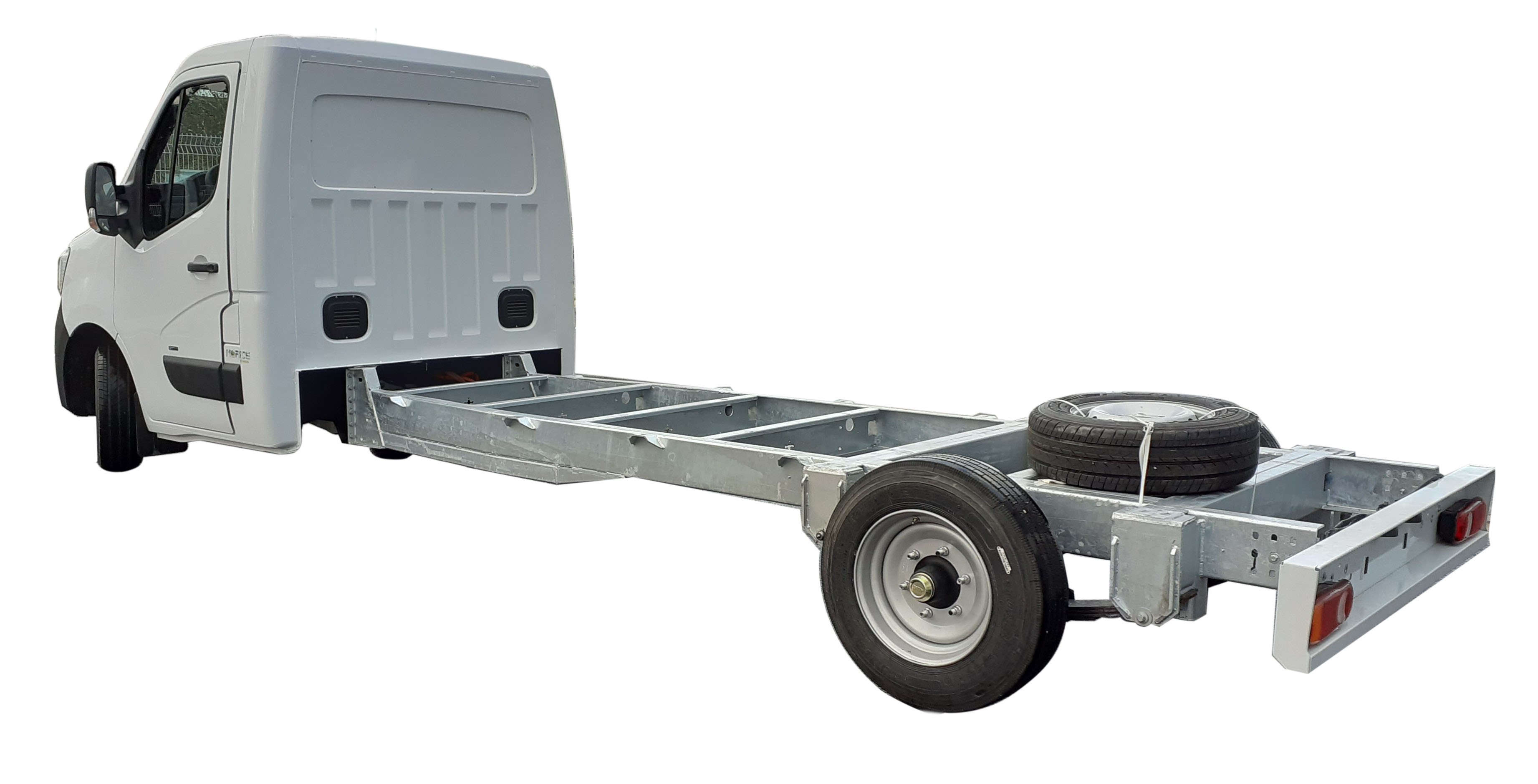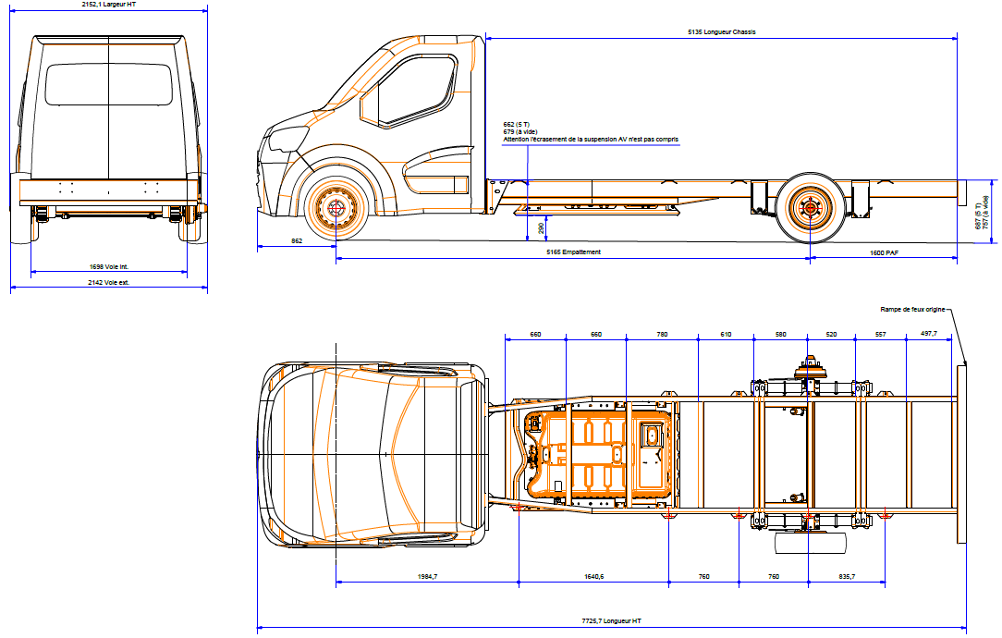 All the options available on the basic Master e-TECH are also available on the M65-ev which also benefits from maintenance in the RENAULT PRO+ network.

The main technical characteristics of the M65-ev are as follows: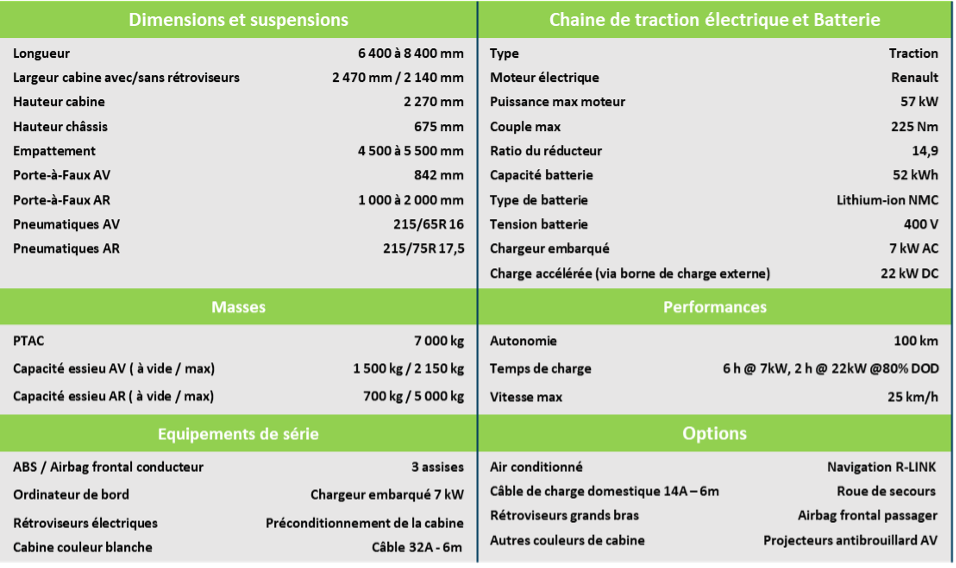 The M65-ev chassis allows a very wide range of transformations, including the following applications (list not exhaustive):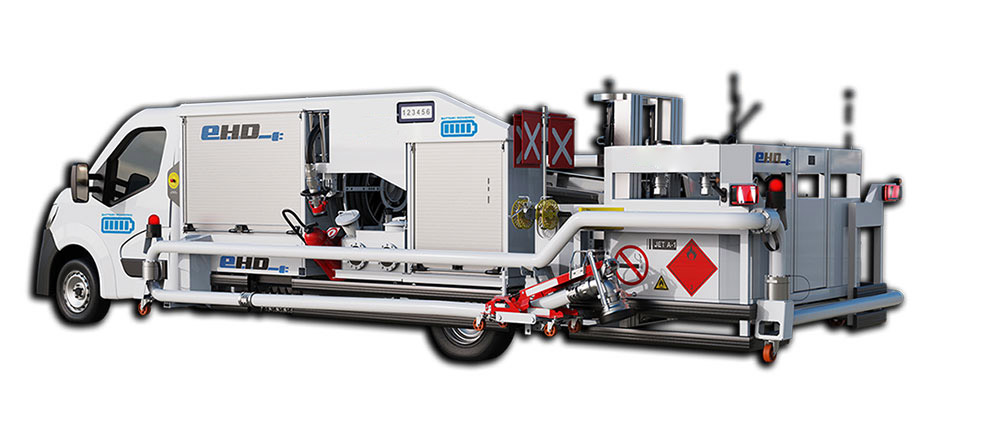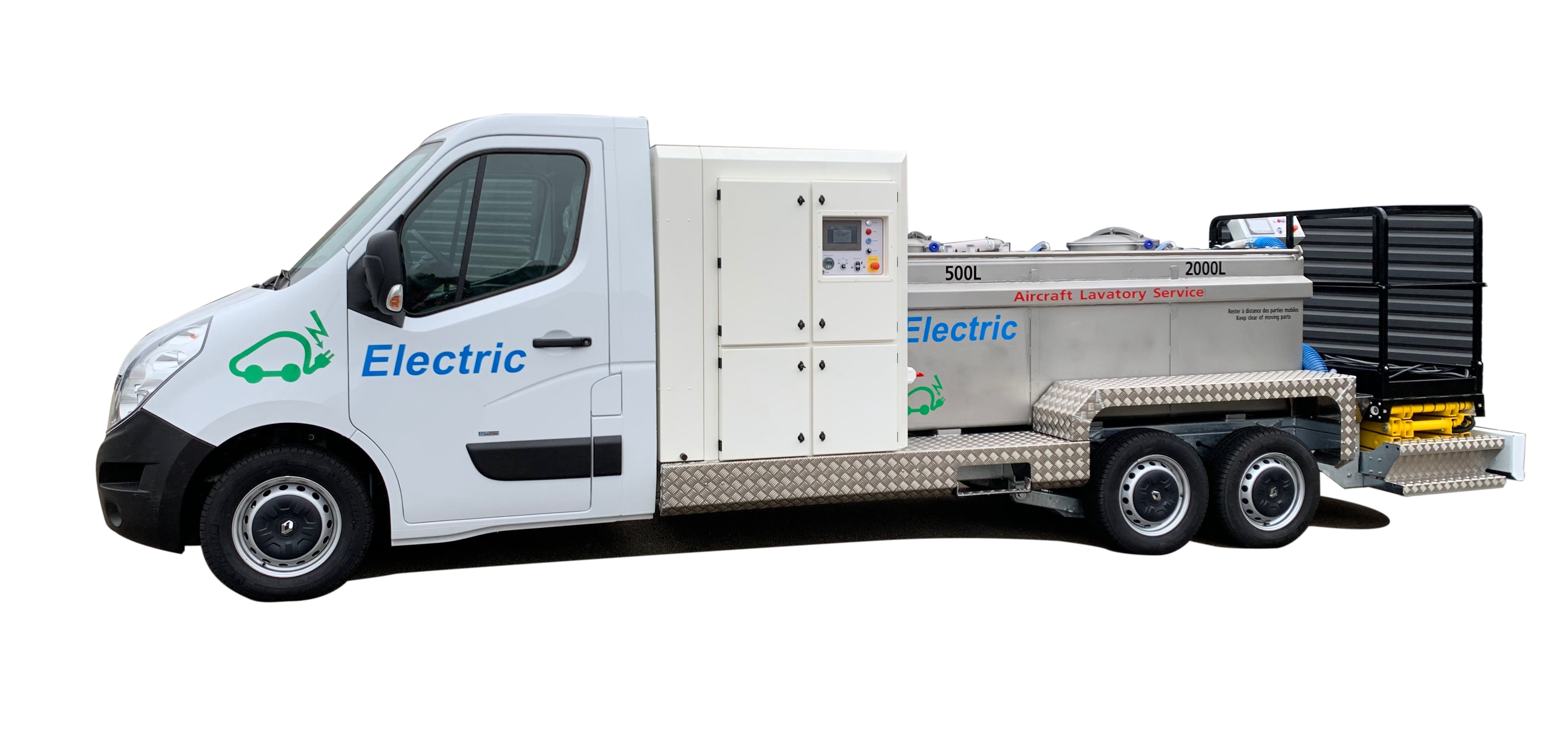 >