PVI provides several services related to its environmental clean industrial vehicles.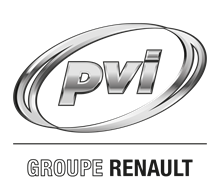 Our after-sales service ensures the preventive and curative maintenance of vehicles manufactured by PVI in Europe.


We offer PVI customers long-term rental contracts for our batteries as an economical full service package.


We share our know-how with our customers who wish to become autonomous for maintenance.


We ensure the supply of spare parts for the maintenance of the vehicles we manufacture thanks to a local stock of parts.