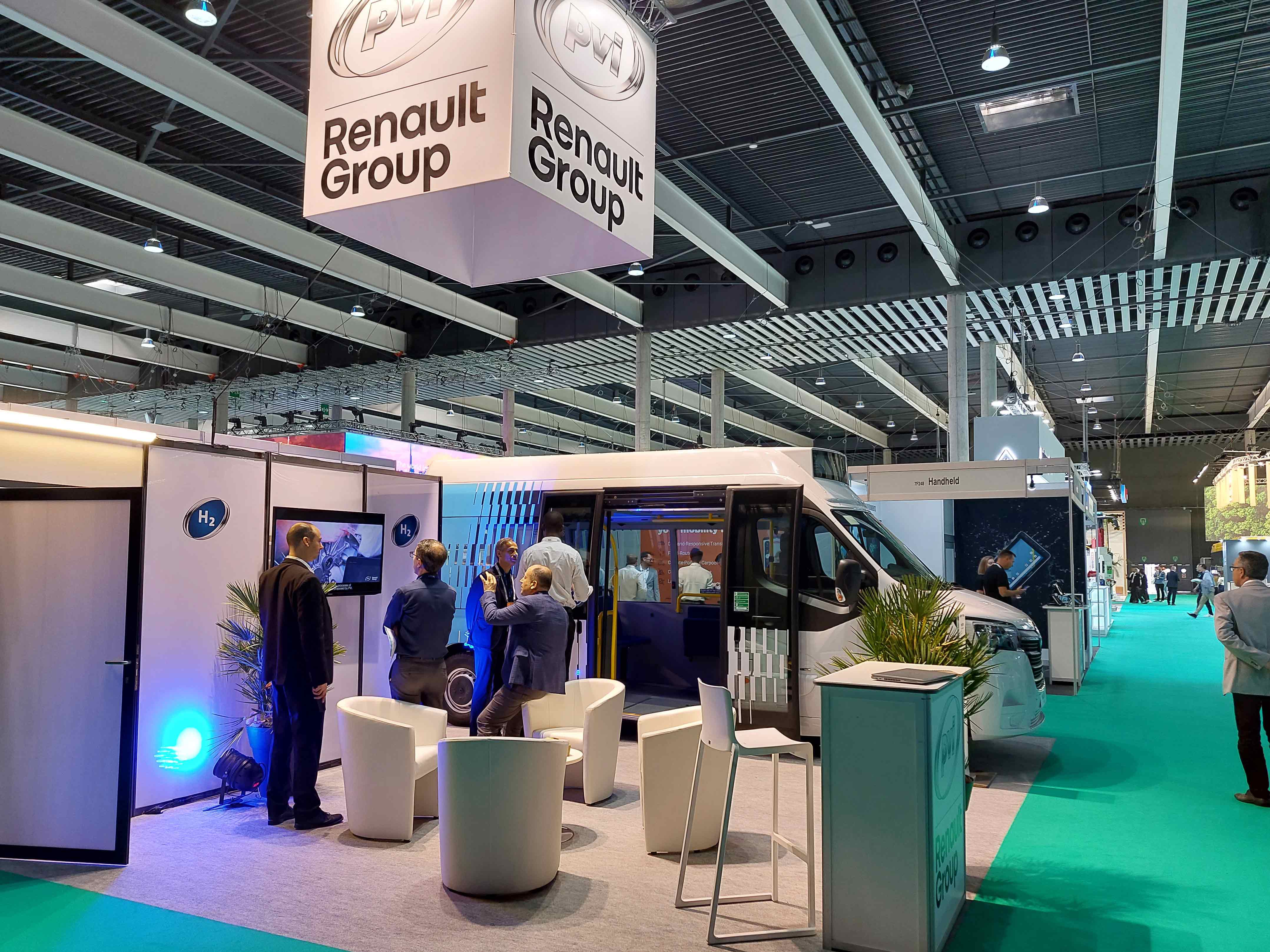 PVI on the UITP World Public Transport Summit 2023 in Barcelona

Last week, PVI was part of the UITP exhibition in Barcelona.
UITP is the international association for public transport authorities, operators, policy makers, scientific institutes and the sector services and supply

PVI, part of the Renault Group, exhibited the « Renault Master City Bus H2-TECH", a revolutionary electric minibus using the hydrogen technology, which provide to this bus the best range of the market.
In addition to the long range, the Renault Master City Bus H2-TECH offers also a H2 refueling in less than 5 minutes, an integral low floor without any step inside the passenger compartment, and the best after sales of the market through the Renault Group European maintenance network.

Manufactured in France and based on the Renault Master H2-TECH, the Renault Master City Bus H2-TECH is a zero emission and quiet vehicle, using an electric powertrain from the Renault Group, and a hydrogen system from HYVIA, both integrated by PVI.
HYVIA is a joint-venture between the Renault Group and Plug, a worldwide leader of hydrogen solutions, offering a unique and complete ecosystem for hydrogen mobility that includes Renault Master Van H2-TECH, Renault Master City Bus H2-TECH and soon Renault Master Chassis Cab H2- TECH.

During these three days at UITP, major operators of public a private passenger transport companies came to the PVI's booth to see the vehicle and to have more details on its technical specificities.


Available by the end of 2023, the Renault Master City Bus H2-TECH appears to be an ideal solution combining sustainable mobility and operational performances thanks to its optimal range compared to its electric equivalents.

The Renault Master City Bus H2-TECH will be exhibited from 7th to 12th October 2023 at the "BUSWORLD" show in Brussels, we hope to see many of you at this very important international event.