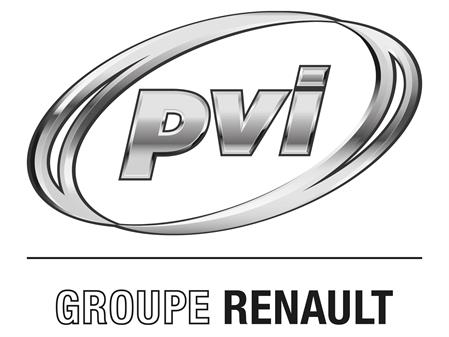 PVI joins Groupe Renault

An acquisition in line with the Group's commercial vehicle business development strategy
An acquisition in line with the Group's commercial vehicle business development strategy
The acquisition of PVI, which specializes in the conversion of industrial vehicles to natural gas or electricity, enables Renault to accelerate the implementation of new technologies; in particular with regard to the conversion to electric power of commercial vehicles.
Renault press release
Boulogne-Billancourt, February 6th, 2017 – Groupe Renault today announced the acquisition of French company PVI ( Power Vehicle Innovation) in order to accelerate the expansion and development of its Commercial Vehicle business.
PVI, whose expertise is recognized in the design and transformation of industrial vehicles running on natural gas or electricity, has complementary advantages for Renault. PVI will provide the Group with its know-how and its light and flexible industrial tool for small production rates, while the automotive manufacturer will provide economies of scale on the purchase of components and a large technological portfolio.
"We are very pleased to welcome PVI's team , specialists in electrical conversions to Groupe Renault. This acquisition is part of the Group's strategy to develop its business by proposing a complete range of electric utility vehicles and connected services. As the leaders of electric utility vehicles in Europe, this is a unique opportunity for teams to work on the next generation of utility vehicles. Together we will continue to innovate in order to be ever closer to the expectations and needs of our professional customers," says Ashwani Gupta, Director of Groupe Renault's Commercial Vehicles Division.
PVI has already worked with Groupe Renault on the development and electrification of the upcoming Renault Master Z.E. This van, which was unveiled at the Brussels Motor Show on January 13, due to be launched before the end of 2017, will strengthen the range of electric utility vehicles. This range, now composed of four products, is unique in the wold .
This acquisition also includes Escal, a subsidiary 95% owned by PVI and specialized in the distribution, installation and maintenance of safety systems for lifting machines. Escal also manages service, maintenance and mechanical integration activities for PVI. PVI and its subsidiary Escal, which represents 93 employees, are part of Groupe Renault Group's Commercial Vehicle Division (DVU).
About Groupe Renault
A car manufacturer since 1898, Group Renault is an international group present in 125 countries that sold more than 2.8 million vehicles in 2015. Today, it employs more than 120,000 people, runs 36 manufacturing sites and 12,000 sales outlets worldwide. To meet the major technological challenges of the future and pursue its strategy of profitable growth, the Group relies on its international expansion, the complementarity of its three brands (Renault, Dacia and Renault Samsung Motors), the electric vehicle and its unique alliance with Nissan. With a new team in Formula 1 and a strong commitment to Formula E, Renault is making motor sport a vector for innovation, image and brand awareness.